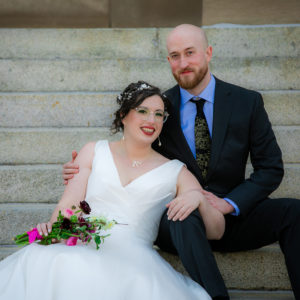 The moment I looked at Kate's website, I knew that she was the photographer I wanted to capture our wedding. Kate's talent for capturing the genuine emotion and excitement of a wedding day was exactly what we wanted, and we couldn't have been happier with the result. Her personal photos of my husband and me, her photos of our family and friends during the ceremony, and her photos of us up in the air on chairs during the hectic hora dancing were all phenomenal and so full of joy.
Kate was so fun to work with. She was down for all the silly shots we wanted to take, and she was patient and helpful as we moved through the cat-herding process of family photos. When she saw me getting anxious as we left the bridal suite, she said, "Put your hands in your pockets. It'll make you feel more normal." She was calm and knowledgable throughout the entire event, and I'm so grateful for that.
I would absolutely recommend Kate to anyone who needs photos for any event, big or small.
MOLLY ROOKWOOD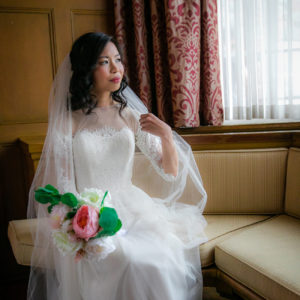 Kate has photographed a lot of weddings, and her experience shows. She was consistently professional and responsive throughout the whole process from booking the date to the wedding day itself.

Kate was great at instructing people on how to pose for pictures and ensuring we had good pictures with everyone in the wedding party. She knew how and where to get good pictures, and managed to come up with a plan flexible enough to adapt to the rain that came on our wedding day. She even helped my friends and family figure out how to bustle up the wedding dress, even though that is outside the scope of her duties.

And this isn't a one-time thing: she also was the photographer for my husband's friend's wedding and was just as proactive then as with ours.

She finished editing the pictures within a month of the wedding and they came out beautifully. We are very happy with her work and would recommend her to anyone looking for a talented wedding photographer.
LAY KUAN LOH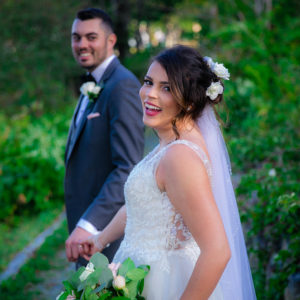 One of my biggest concerns was finding a photographer we could feel relaxed and comfortable with, so our photos would be authentic and "us."
The moment she walked into my hotel suite to capture the gals getting ready, I knew I made the right choice. The best way to describe Kate is: she is everywhere and nowhere all at once, it's impressive.
She asks you what pictures you absolutely need (parents, siblings, etc) so she can prioritize those and then captures the rest of the magic you didn't know was possible.
Her years of experience really shines through – the way she can capture candid pictures is unreal. Kate is genuine. She is serious about her work and does everything necessary to get the shot. She cracks jokes and won't skirt around things – I love that about her.
BRITTANY DAVIDSON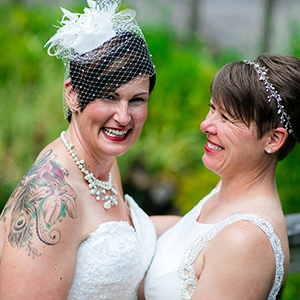 Shout out to Kate Hayter for the beautiful job she did capturing beautiful moments all the while making us all feel at ease with showing our love and joy so openly with our family and friends.
She drove all the way to the Queen Anne Inn and got down to business. We found her personality and her style of photography to be just what we wanted.
Can't thank you enough!
KIM LEBLANC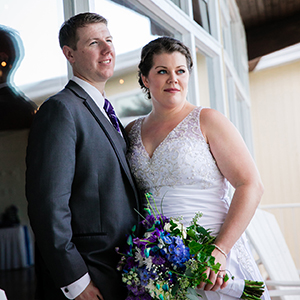 We were so lucky to have scored Kate as our photographer!!!
Her images and the way she captures moments and memories speak for themselves, They all are so beautifully captured!!
We did our engagement session as well as our wedding with Kate and it was beyond perfect!
She is very easygoing, always kept us laughing and such a pleasure to work with and not to mention well prepared, she saved the day with her always packed tide to go stick!
We had so much fun and she captured our day perfectly! Our images are stunning!
Highly recommend to anyone looking for an amazing photographer!
ANDREA LAFLEUR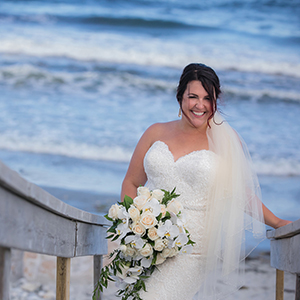 I found Kate while on a wild search for a photographer almost 2 years ago now.
I immediately felt a connection with her as she was so down-to-earth, honest and knowledgeable with the location we had chosen for our wedding (White Point Beach Resort).
We made arrangements to meet for my husband and I engagement shoot last fall, and I knew with how direct and "down to business" she was with us during that shoot that she would be great with collecting and organizing our busy families during our big day that following August, to get the pictures I hoped for..and that she did and more.
Every single one of our engagement and wedding pictures are just mesmerizing, I still and will admire them for a lifetime to come! If you are looking for a reliable, get the job done, organized, funny and experienced photographer- look no further (unless she's already booked)!! Thank you, Kate!
MARLA FOURNIER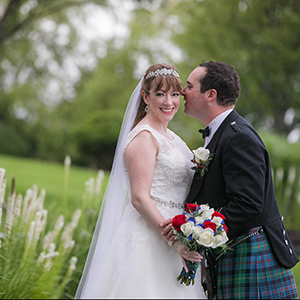 Kate Hayter is a champ! We could not be happier with how our wedding album turned out! She also did an amazing job with our engagement photos!
They are all just stunning, and totally US. They are alive, not static and overly posed (which is why we chose Kate in the first place as I could see from her portfolio that her work was special) and they truly tell the story of so many special moments from our day. She got it all and was always one step ahead. We did not have to worry about a thing as Kate made sure everything we could have even thought to get in terms of photos was there (before we could even think of it).
She was amazing and sensitive to all our family dynamics and truly amazing with my nephews! (And managed to get amazingly beautiful photos with us even on our rainy wedding day and still keep things fun and light in addition to being organized and efficient). 
If you want a worry-free amazing day and you want to get it covered in beautiful photos, Kate is the photographer for you! There is NOBODY better! Thanks for everything, Kate! We plan to work with you again someday in the future! With grateful hearts, Andrea and Ian.
ANDREA BRONWEN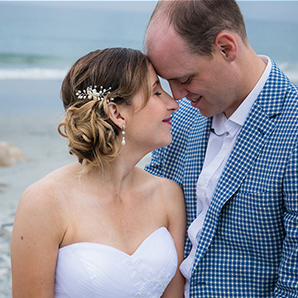 Kate was our wedding photographer, and I was absolutely amazed by her talent and professionalism! The one takeaway I wanted from my wedding was beautiful photos to remember the day by, and Kate nailed it!
She captured the important moments of our day perfectly. Kate knows her stuff, is thorough and precise when planning with you for your day, and is exceptionally creative and a pleasure to work with. She took advantage of every minute between our ceremony and reception to ensure we had a variety of pictures.
We could not have had a better experience. Thank you, Kate!
LYNETTE LUND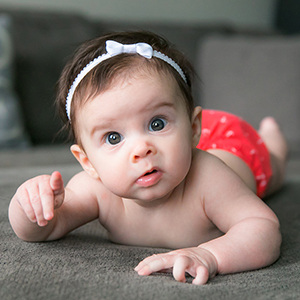 Kate has beautifully photographed so many big moments for my family (wedding, family portrait, cake smash, lifestyle, headshots) and every single time we get in front of her camera, the finished product exceeds our expectations.
She is the utmost professional whose keen eye captures the personality of her subject. We wouldn't trust our big family milestones and moments to anyone else.
GILLIAN SEAWARD-BOONE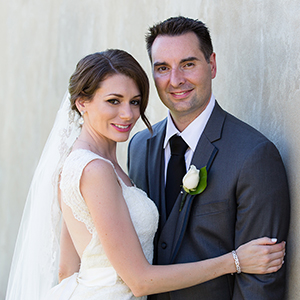 I have had the pleasure of working with Kate on five separate occasions (engagement, boudoir, wedding, baby, and family photos).
I have always been very impressed with her quality of work and the eye she has for taking a great photo, regardless of the location.
Kate is very easy to work with and makes you feel very comfortable and relaxed. Kate also has the photos completed and posted within an impressive timeframe, which is an added bonus when you are as impatient as me 🙂
LAURA KING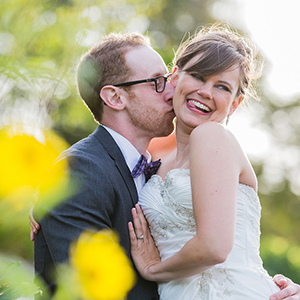 Kate was an absolute delight to have as part of our wedding day.
Her professionalism and talent is unmatched. Kate's attention to detail enables her to capture absolutely everything leaving you with a timeline of your day captured in beautiful and artistic still photos.
Kate has a way of creating a relaxing and fun environment free of wedding day stress which results in fun candid's among the more posed shots.
We were thrilled with our final photos, they captured our entire day and personalities perfectly.
STEPHANIE CRAIG
I didn't realize when I was booking a photographer what a big part of our day they would be Jason and I were so lucky to spend our day with Kate.
Not only was she a pleasure to be around (as stated over and over by many of our families!) – she took some AWESOME shots!
I am so grateful to have these photos forever.
There really aren't words for how wonderful our wedding was – I guess that's why they say a picture is worth 1000 words, these truly capture our day – Thank you Kate!!!!!
EMILY MC GUIGAN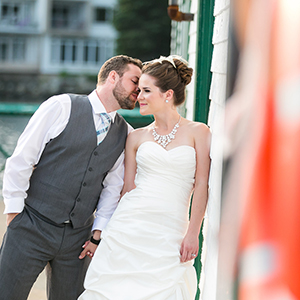 Since our wedding photos came back we have had so many people tell us how wonderful they are and that we picked a great photographer and they are right!
We hired Kate after I stood in two weddings which she shot and she also shot my cousin's wedding. She knows how to get the many different family members organized efficiently and move the day along, all the while capturing the moments of our day.
We couldn't be happier with our wedding photos and we will treasure them always. With three-year-old twins she knows all the tricks to wrangle a little one and captured great shots of our 2-year-old, making these photos even more precious to us.
Thanks for documenting these memories so beautifully for us Kate!
DANIELLE ABBOTT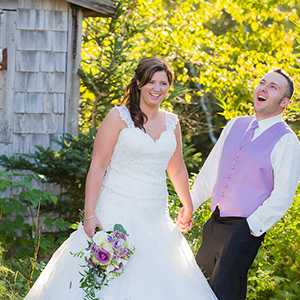 I can't even explain how excited we are whenever we look at our wedding photos. Kate went above and beyond! She is professional and an absolute pleasure to work with.
I was planning our wedding from Alberta and Kate had no issues talking with me through email and meeting on the day of. During the wedding she did her own thing, capturing all of the beautiful details that we spent so much time working on and didn't get to enjoy ourselves because of all the excitement, making sure she got special photos of the kids and family members, accepting our request to do a couple of different locations for variety.
I am so happy that she was there to help us celebrate our special day and would highly recommend her to anyone looking for a photographer, wedding or every day. Her photos are incredibly refreshing and captures the outdoor lighting exactly how I hoped.
I can't say enough about her and her work, look through her website and you'll see it all for yourself!! Thank you Kate!
TANYA CORBIN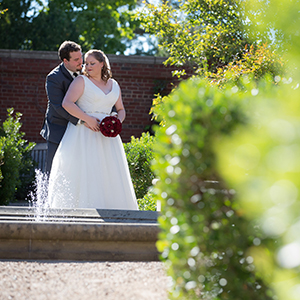 It's been almost a year since Kate photographed our wedding, and we still look back in awe at the way she captured the day.
She has a beautiful style, a great eye and impeccable timing for catching the important moments.
More than that, she put everyone at ease during the photo shoot, which is no mean feat! Thanks, Kate, for doing such a beautiful job.
CHRISTIE BLOTNICKY-BOOKHOLT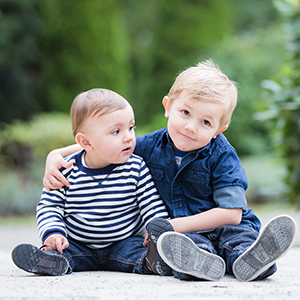 I just wanted to take a second to say thank you so very much to Kate for the awesome service (i.e. very quick booking time, very quick turnaround time, back and forth emails re: what I should bring/wear etc.), the understanding and patience shown with my kiddos (1 & 3, so they weren't entirely over-the-moon about staying still for photos) and, most of all, the out-of-this-world gorgeous pics of my little fam.
I was so thrilled to get the pictures – she captured my boys at their best, with their sweet smiles and devilish grins.
An absolutely gorgeous set of photos that our families will cherish. It's an investment but her work is well worth it and I'm so glad that we didn't miss out on the opportunity.
I'd highly recommend that you book Kate and get your pics done — your kids are only little once and you'll be so happy to capture those memories!
KRISTA CROSS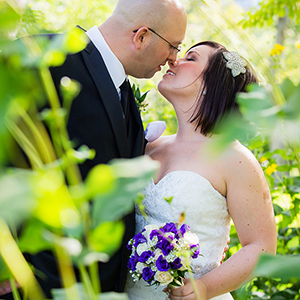 Having Kate as our photographer was easily one of the best decisions we made when it came to planning our wedding. She was upbeat, professional and courteous throughout our day, and shared in our excitement. She took special care to be discrete in the church.
We spent the day with Kate and felt like she was a dear friend sharing the day with us. She created the perfect mix of classic, modern, fun, and touching photos for us, and looking through these pictures lets us relive our beautiful day.
We couldn't be happier with our beautiful photos and look forward to working with Kate on future milestones. We highly recommend trusting Kate with your photos. She takes great pride in her work and the images she produces are stellar.
ASHLEY DAWN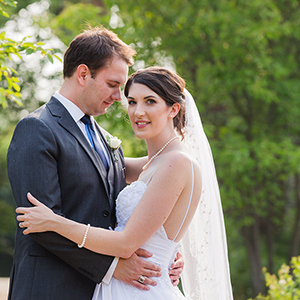 I hate having my picture taken, though I didn't hate this. Kate is so easy to work with, so encouraging and confident in her direction that even School Photo PTSD patients like myself can find an entire photo shoot a serviceable, NAY, ENJOYABLE event!
That alone deserves 3 cheers for her professionalism and skill. Then the craft of photography really comes into play.
She takes crisp, clear photos in the lowest of light with narry a flash to be seen. She frames each photograph with a natural and uncanny ability to compose a shot. She turns her product around in a very quick and efficient time frame, And lastly, but not leastly, she was easily the most affordable photographer we checked out.
Her quality: price ratio is astounding, and you should all hire her for your family photos, weddings, baby pictures, Bah Mitzvahs, and any other etceteras you might need chronicling.
THOMAS HILL