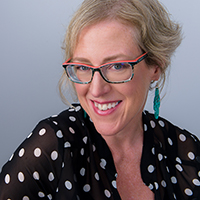 ABOUT KATE she/her
Hi, I'm Kate. I'm tall, often funny, I love to dance, and I photograph people for a living. As a photographer and a person, I'm creative and calm, passionate and organized, romantic and practical, and I like to dream big with my feet still on the ground. I'm married to a fantastic man who enables all this in me, and I love what I do almost as much as I love my twin hooligan 10-year-olds Ruby and Nate.
When people ask, I always joke that being a wedding photographer prep'd me for being a twin mama… I have a very high threshold for panic, the ability to find beauty in chaos, and know how to have fun inside of a schedule.
As a dancer, the music tells my feet what to do. As a photographer, my eye and instinct do. Elements such as inspiring lighting and locations are nice to have, but it's the challenge of creating authentic and alive images of my client's relationships and personalities that keeps me on my toes.
On your wedding day I'm there when you need me, moving things along, organizing your family for you and treading lightly the rest of the time. When we are doing "the photos" I shoot efficiently while still creating joy-filled, timeless and relaxed images. I'm told I'm pretty laid back and easy to get along with on the wedding day, while still delivering you to your reception on time.
I work to create images that are real, beautiful, and descriptive of all the events, emotions and details of your celebration. On your day, you should just get to "be". Be in the moment and breathe in your day. You worked hard to plan it all and I'll be there capturing it for you.
For families, I love crawling around on the ground with your kids, and asking them what they're going to be for Halloween (my favourite holiday). I'm all about letting kids be kids on camera and having families come together, looking calm and composed if only for that one frame it takes (before the three-year-old takes off after a butterfly).
So, the pro picture of me looking meticulously styled, well-rested and relaxed (with the help of a hair and make-up artist team) is above. But if you want to get to know the rest of me, scroll down again. The following images are some of my favourites from a family vacation a few years back, that happen to have me in a couple! No happy family of four all looking to camera shots here, just messy, crazy, full of energy real-life moments. Just know that I'll wear fancier clothes and makeup to your wedding and gladly leave my kids at home for the day.
Kate Hayter established her own photography business here in Halifax, Nova Scotia, in 1999 (yes you read that year right) after receiving a Masters degree at Dalhousie University and graduating at the top of her class at the Nova Scotia Community College. She has shot hundreds of weddings, and more families and kids with silly giggles and runny noses than she can count since.